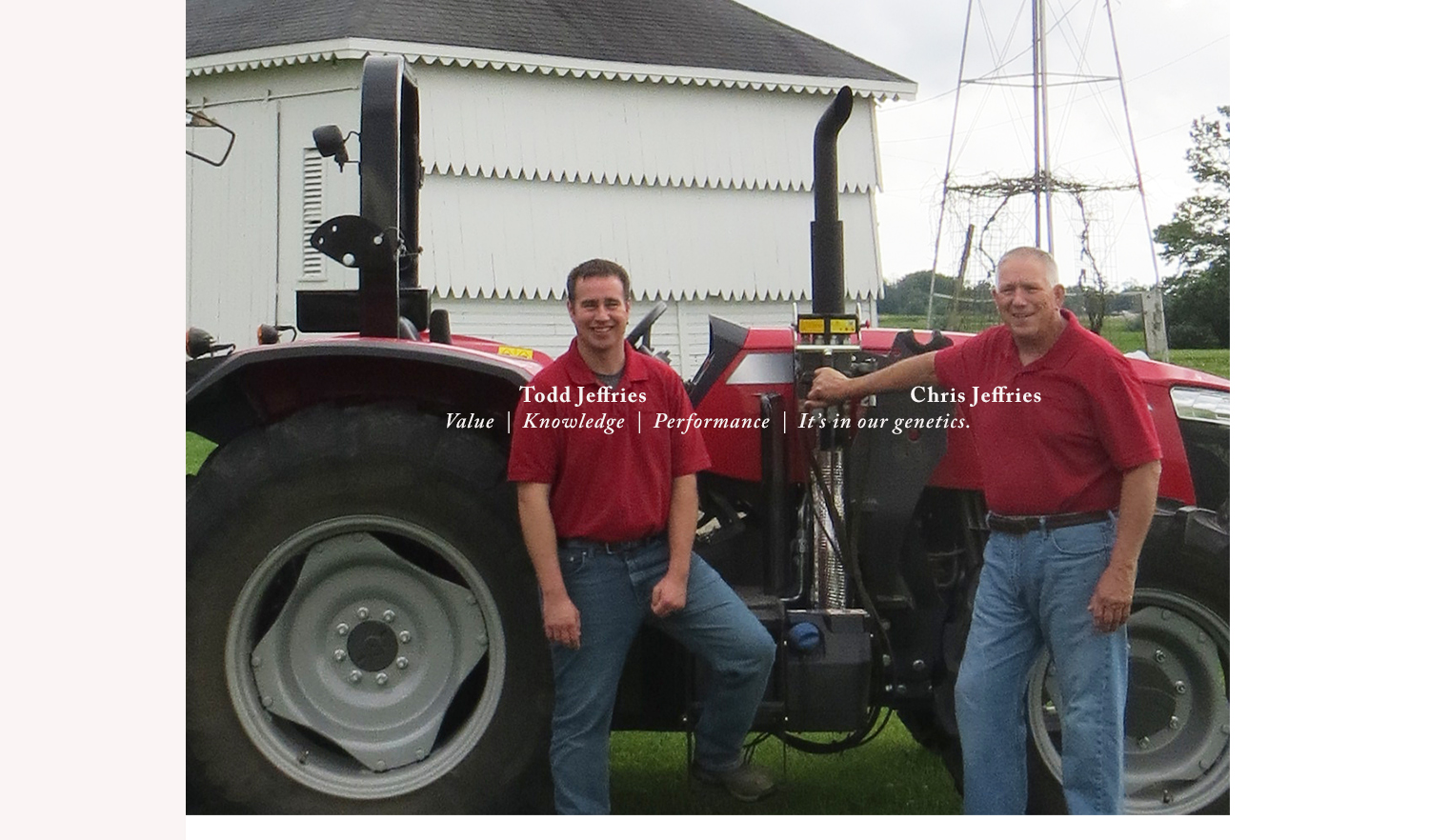 WELCOME TO SEED GENETICS DIRECT!

We, as a family, are happy to be here to provide a choice for your family and look forward to treating you like a valued family member. We want to see you and work directly with you to better understand your needs and goals. We want to walk your fields with you and see what you see. That's why our structure is built on direct sales which eliminates the middleman and the costs that go with him.
We also offer the highest quality seed that adheres to top industry standards for soybeans, corn, wheat, alfalfa, grasses and herbicide.
We test corn hybrids and soybean varieties in more than 40,000 yield plots including 22 research locations with 50 corn tests and 45 bean tests across our footprint. We also walk every plot to take field notes and ratings on everything currently in our seed lineup and future additions. This allows SGD to sort through the chaff and offer elite genetics that work for you. And re­gardless of how many acres you have, everyone receives the same price. We give you our best price the first time we see you. If that's not enough, we back it all with our 100 percent replant program because we stand behind our seed.
At SGD, em­ployees have more than 260 years of combined experience and know what we sell and just what to do to secure the best value in our seed. We'd be hon­ored to be a part of your team and be the best value on your farm.
Value. Knowledge. Performance. It's in our genetics.
Chris Jeffries, President (Jeffersonville, OH)
Todd Jeffries, Vice President of Sales and Operations (Batesville, IN)
740-505-6545